I used to try new kinds of makeup and beauty products all the time. Since marrying someone who is still in university, those experimental urges have been, uh, tempered, shall we say, with the realities of budgeting and such. Apparently, things like eating are just slightly more important than having drawers full of lipgloss.

Sigh. It's good for me.
So these days, when I buy a new makeup or beauty product, I'm in the market for something that will last me a while. I'm more careful about colour combinations. I'm becoming more choosy about what I like and don't like.
My last main eyeshadow palette had these sort of brown/taupe/pinky hues and I really liked it, so I was looking for a similar colour combo. This L'Oreal Colour Riche palette (in "Rose for Romance") caught my eye and at around $10, it wasn't too much of a risk.
For the record, I use makeup brushes (not the sponge applicator) to put on eyeshadow.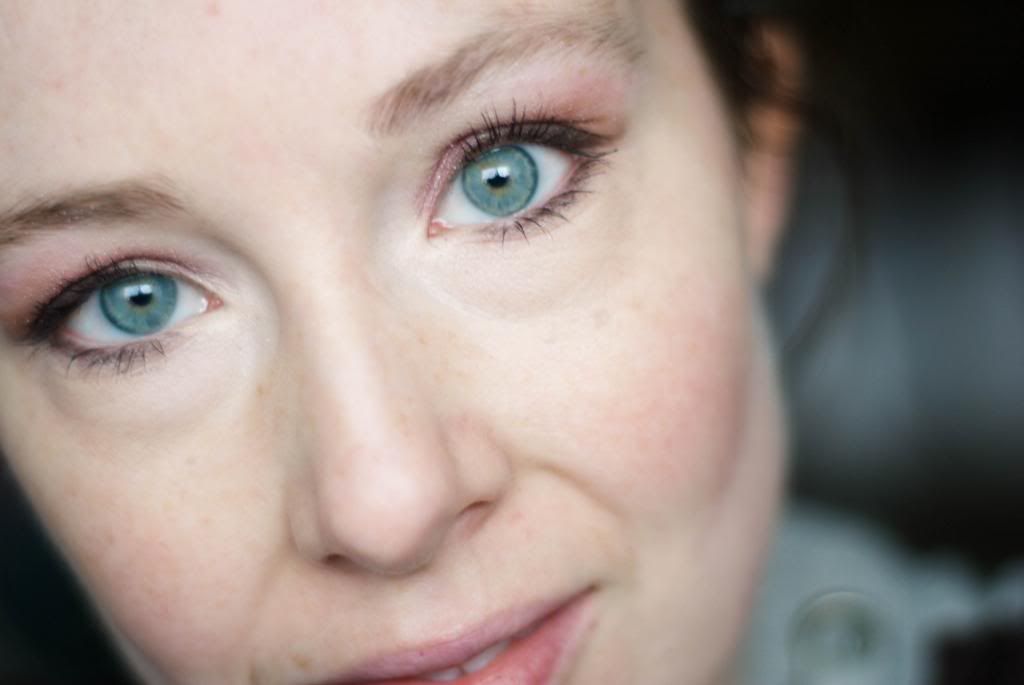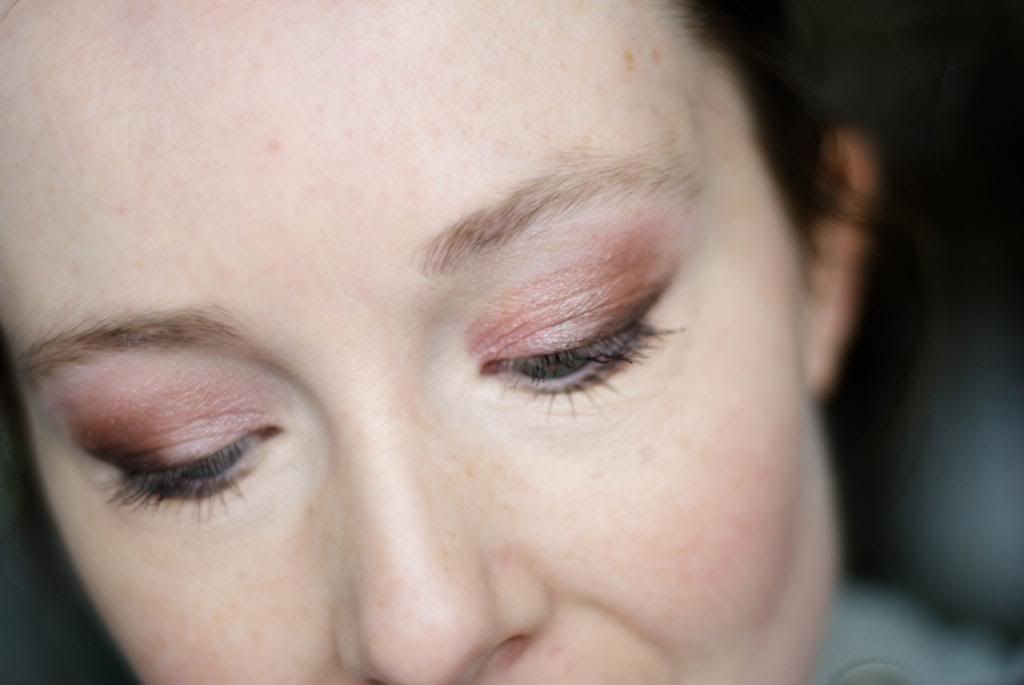 Sorry about my eyebrows, I know they're outrageous. I'm *attempting* to grow them a bit thicker as the darn things just fade right off the horizon at about the middle of my eye!
Anyways, I am really happy with this eyeshadow. I love the colours, and they have just a nice amount of sheen. The application was smooth and it has good staying power. If I had to make any complaints it would be that the lightest colour in the palette is almost translucent and barely noticeable - it's so much lighter than the darker shades that it takes a bit of work to blend the colours into each other without it looking kind of abrupt, if you know what I mean.
This is about as heavy as I'll generally go with my eye makeup, but you could easily add some more of the darker colours to go for something more "evening glam".
Really, for ten dollars I think this is a great little product and I'd be very happy to recommend it.
Would love to hear some of your favourite drugstore beauty products!
Have a good one :)