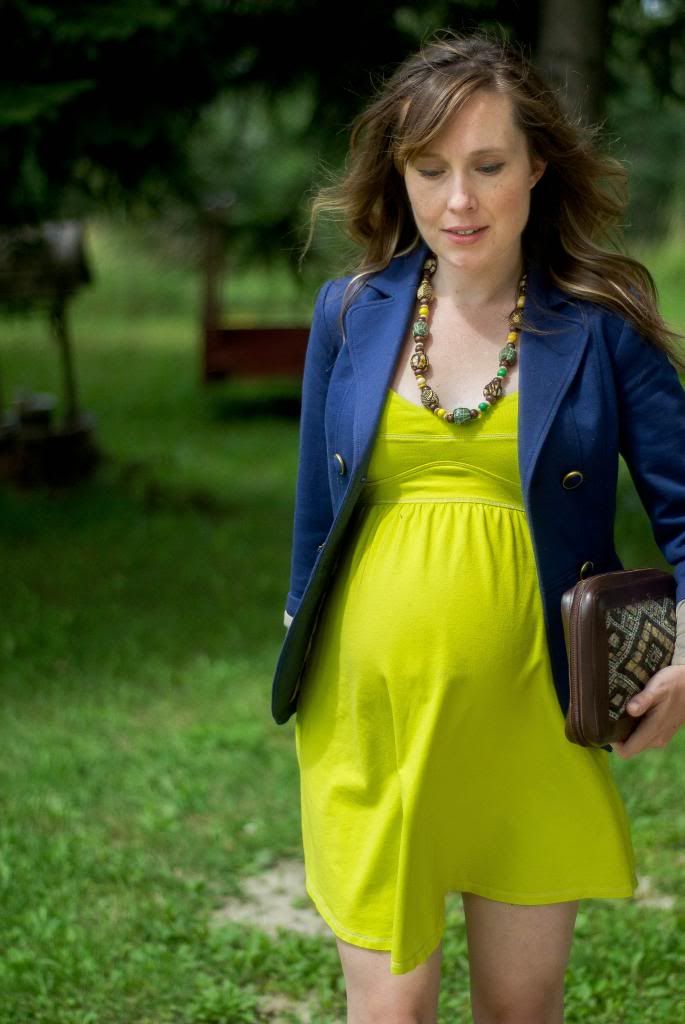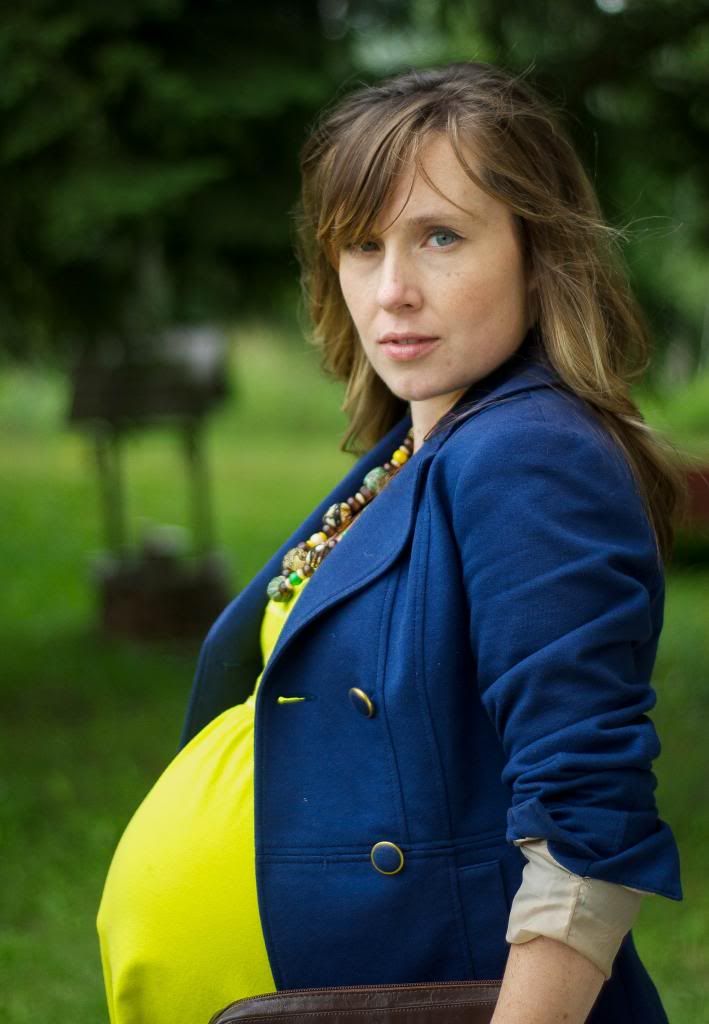 // Dress: Wal-mart; Blazer: H&M; Necklace: fair trade; Clutch: thrifted; Shoes: Bella & Mimi //
First of all, thank-you so much to everyone for your kind words and wishes following
the birth of our son
this past Thursday!! We got home from hospital yesterday and are enjoying settling in with our little Joey (even though he kept us up most of last night in a crazy feeding frenzy, lol). I am really looking forward to sharing his birth story in the next couple of days.
So I had taken a few extra outfit shots over the past couple of weeks to tide me over on here until I can get myself back in front of the camera for some post-partum shots (which I hope to start up really soon). So let me reassure you that I am NOT still pregnant - but I thought I'd share what has been one of my favourite little dresses throughout the past 9 months.
This dress was $10 at Wal-Mart and let me tell you, it was 10 of the best bucks I spent during my pregnancy. I love this bright colour and it is SO comfortable.
As I write this, my little boy is sitting contentedly in his little swing making little noises and having hiccups. Oh, how we love him.