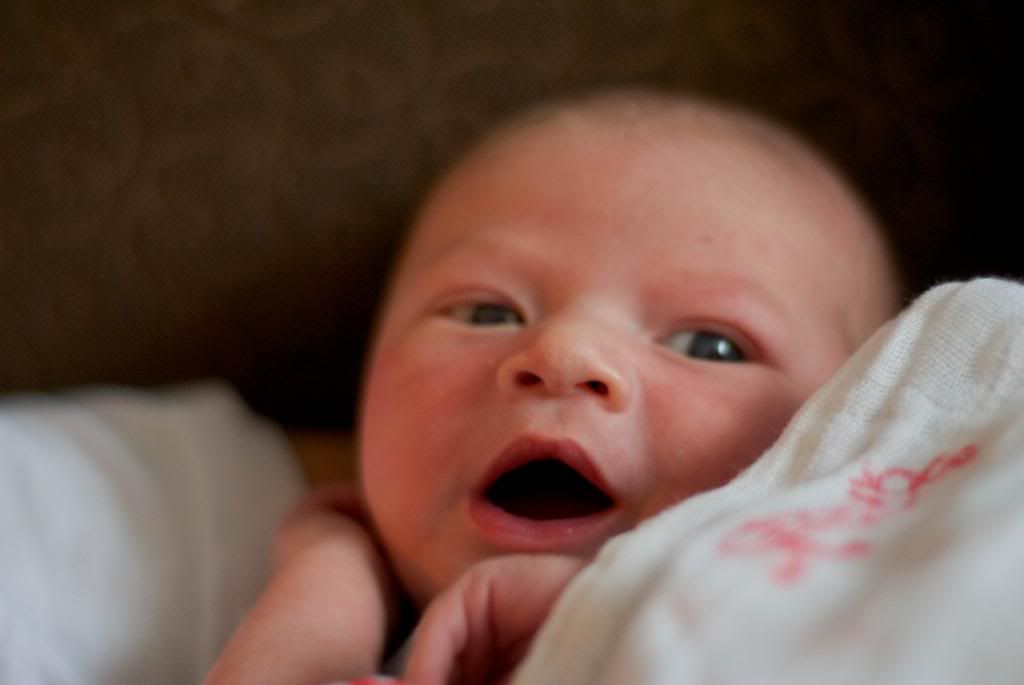 I wanted to write out baby Joe's birth story as quickly as I could, as I'm sure the memory of it will grow fainter in my mind as each day passes - a phenomenon which I've been told is potentially the only reason human beings keep making babies ;) I definitely did not have the quickest, easiest birth experience. But looking back, I would not change a thing. It was powerful, and I learned so much through it.
My due date was August 26. However if you caught
this post
you will remember that August 26th came and went with no baby, and not even a single sign of impending baby.
In the afternoon of my due date, I had a midwives appointment at which I had my membranes swept to try and get things going (I know that some people find this procedure painful or uncomfortable, but I didn't think it was that bad at all. Maybe it depends on the skill of the person doing it?). We were encouraged to take a long walk that evening, which we did, and the next day I tried to spend on my feet as much as possible.
By the evening of the 27th I was very crampy and uncomfortable. I started getting mild contractions around 9 p.m. that gradually intensified all through the night. I didn't want to wake Josh as I knew it would probably be better if at least one of us had slept, so I just kind of waited it out and tried to nod off and relax when I could.
IT BEGINS!
By about 8 in the morning the contractions were coming at 7 minute intervals and growing more intense. The pain and pressure radiated from my lower back and shot downwards inside towards my cervix. This is termed back labour and is not very pleasant! But somehow I had grace for it. I called my mom and my parents hit the road (they live an hour and a half away).
About an hour or so later contractions were between 3-5 minutes apart. My midwife, Holly, came to my home and checked me. At that point I was 3 cm dilated and could stretch to just about 4. Holly suggested I labour at home for a little bit longer before heading to the hospital, so we stayed at home for another few hours and I laboured most of that time in our bathtub. The contractions were coming stronger and I very quickly figured out that loud, low moaning was a good coping mechanism for me. As each contraction grew to its peak, I tried not to moan at a higher pitch, but rather just louder on the same pitch. This made me feel like I was generating
power
, rather than just suffering pain.
My mom arrived around lunchtime and stayed with me and Josh as I laboured in the tub. They each held one of my hands as I journeyed through each contraction. I could not have made it through the labour without their support. Josh was amazing but it was also so good to have my mom coach me through something she has done 8 times!
By about 3 in the afternoon we decided it was time to head to the hospital. I was admitted quickly and brought to my room. Before too long I decided to head to the labouring tub down the hallway, where I ended up staying for several hours. Contractions continued to intensify - but I was still not dilating beyond 4 cm. After about the 3rd cervical check with still no change, I started feeling discouraged and had a moment of fluttering panic. I remember saying to my midwife that I thought I might need to take something to help me keep going. Even so, I managed to continue labouring without drugs for quite some time after that. The thing about labour is that you have an absolute black and white choice: either you participate with the pain, or you become overwhelmed by it. There is no in between.
In the midst of the pain, 2 things kept coming into my mind. With every contraction I kept feeling like God was saying, "I have power for you in
this
moment". I didn't need to think any further ahead; I just needed to embrace the power of the present, and participate with it rather than be frightened by it. Contractions are painful, but they are also like a vast surge of power. I tried to embrace that as much as I could.
The other thing was that I kept seeing flashes of scenes from my own life. One that kept coming to mind was the way my husband looked at me when I walked down the aisle on our wedding day. This immense well of gratitude just rose up in me. I remember just thinking,
thankyou Lord
,
thankyou Lord
, for all you have done in my life. It seems to me that the moments in life when the pressure is most intense are the moments when you realize the deepest, truest things about yourself, the people you love, and the things you believe.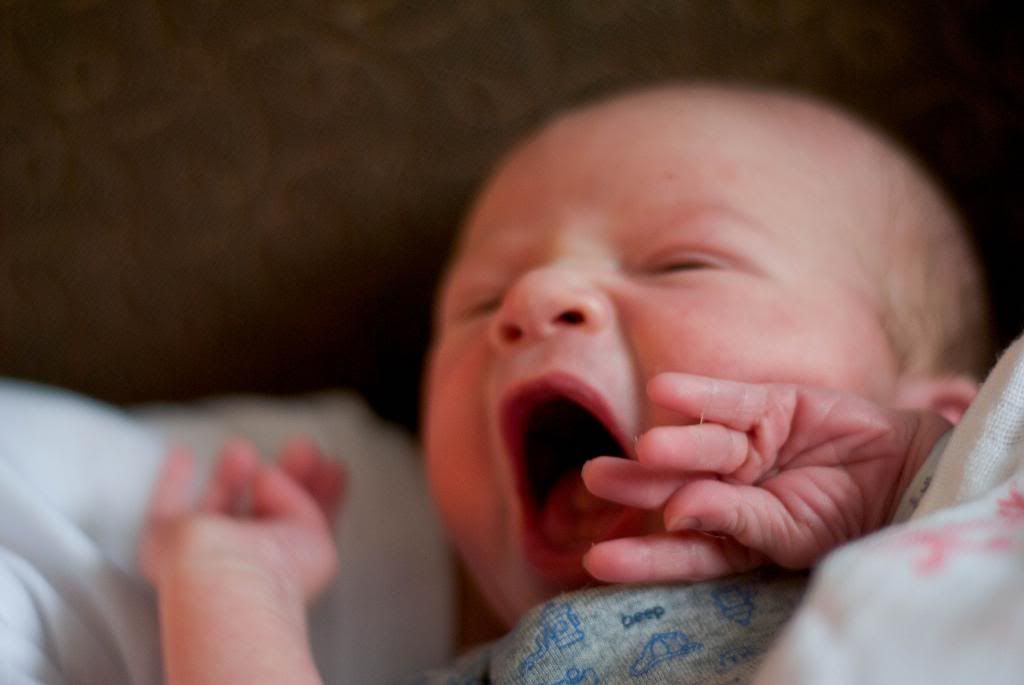 After a while, I felt that I needed some help with the pain if I was going to get through this. I had been labouring for 24 hours and wasn't dilating beyond 4-5 cm, and I was tired. I left the tub and went back to my room where they put me on laughing gas.
At first, oh man - it was great. I could still feel every contraction, but it just took the edge off so I was able to relax a bit more. I remember feeling hungry at this point and apparently made a remark about wanting a gigantic donut (I sort of remember saying this, but it is all a bit of a blur from this point on!).
Not too long after this, they broke my waters.
INTENSITY
After that, the contractions came harder, stronger, and much closer together. I continued to use the gas and air to find a rhythm with each one. I would breathe in deeply but quickly on the gas, and then moan it out. I was lying on my side on the bed at this point and started moving my body in rhythm with my breaths, scissoring my legs up and down and up and down as if I were pedalling a bicycle.
It got to a point where I felt like I was in a different universe. The contractions were coming one on top of the other without any rest in between. My mind and body felt detached in a sense - my body was just performing these actions. There wasn't any space for my mind in that place. I just had to keep working. I have never experienced such intense focus in my life.
Unfortunately I was still not dilating quickly enough. Afterward I found out that my cervix had actually receded a bit, so while I was 7 cm dilated at one point, I was only 5 cm at the other.
At this point the attending midwife, Natalie, very calmly told me that she thought the next step should be an epidural to try and get my tired body to relax and dilate properly. It was about a 15 minute wait from that point to when they administered the epidural - probably the hardest 15 minutes of the entire labour as I knew the relief was coming but had to wait for it. I had a big contraction as they were injecting the needle - which was awful as I had to remain absolutely still - but somehow, I just accepted it and got through it. The drugs kicked in quickly and it was wonderful. By this time I'd been in labour for something like 27 or 28 hours, so it was amazing to be able to just close my eyes and relax while my cervix kept doing its thing. I got the shakes, like many women on epidural do, but it didn't seem like that big of a deal to me. I was just happy to get some rest.
PLANS CHANGE AGAIN
After a while they checked me and I still had only dilated to just about 9 cm. This was the point at which baby's heart rate started to drop. The voices around me started to sound more anxious. Nobody was losing their calm, but I could tell that the situation was getting serious. They called in the obstetrician who told me we needed to get this baby out pronto, and that he wanted to try the vacuum with me pushing. They also mentioned the possibility of a c-section. At that stage, I did not care how we got the baby out as long as he was going to be ok.
They hooked me up to the vacuum. I felt some mild pressure but no pain. We tried about 3 or 4 strong pushes, but nothing was happening, not surprisingly considering I really was not fully dilated and I was dead tired. Baby's heart rate continued to drop and they realized it was going to have to be a section. I was wheeled in to the OR very quickly. I told my husband I was ok and that I wasn't scared.
I was to find out afterwards that I was the 3rd c-section that evening, and there were 3 other major surgeries going on in the hospital that night. Apparently it was the worst night for them in a while. However, you never would have known it in my operating room. I had the top pediatrician in the area performing my surgery, and everyone seemed completely in control. I felt calm and peaceful, completely assured that everything was going to be ok.
Joey was finally born at 2:37 a.m. on Thursday, August 29th. I was still unconscious so Josh got to be the first to hold our son. My dad cried as Josh walked out of the OR with the baby in his arms.
I will never forget the moment I got to meet my baby boy.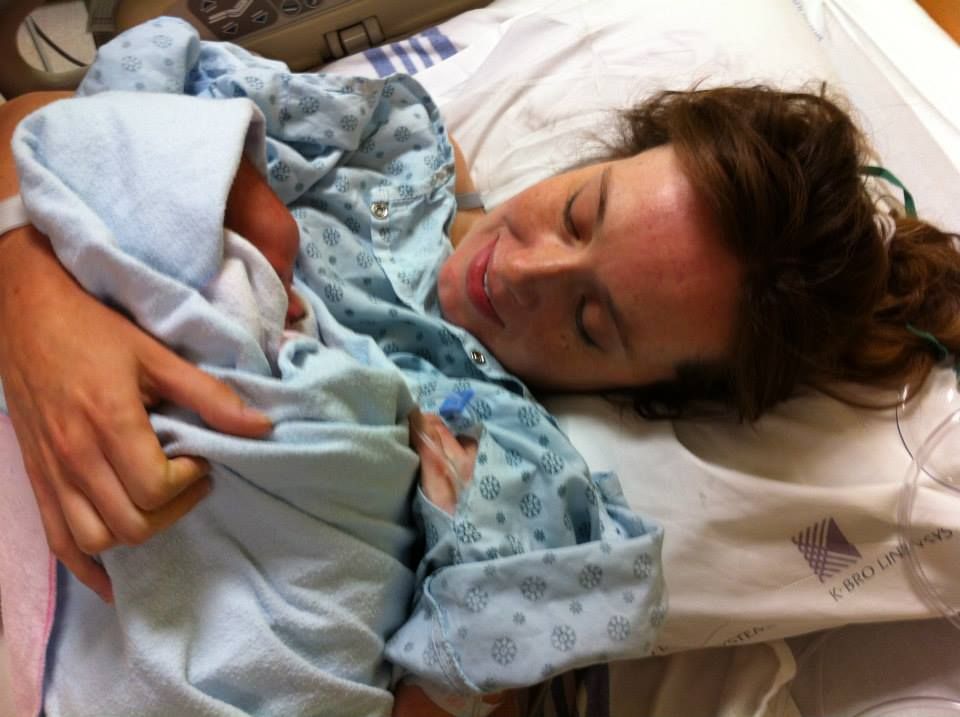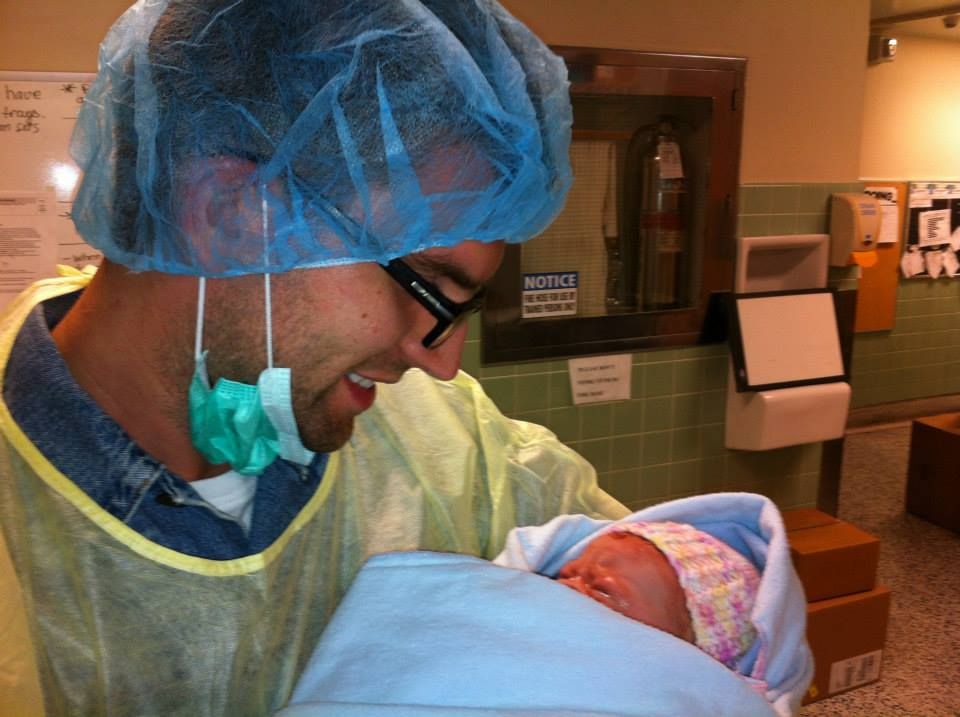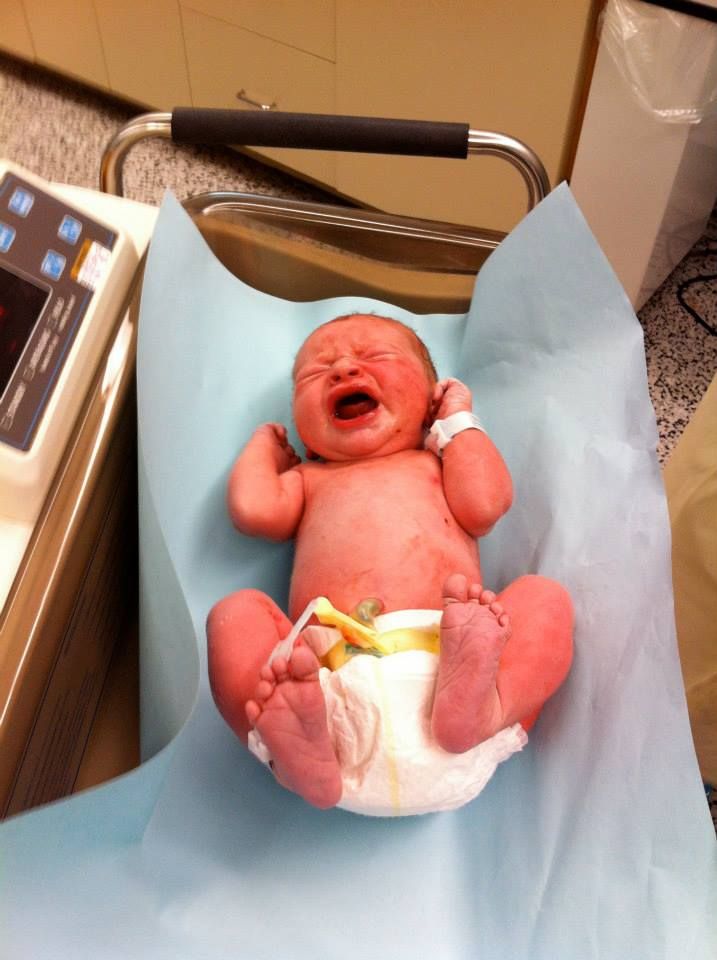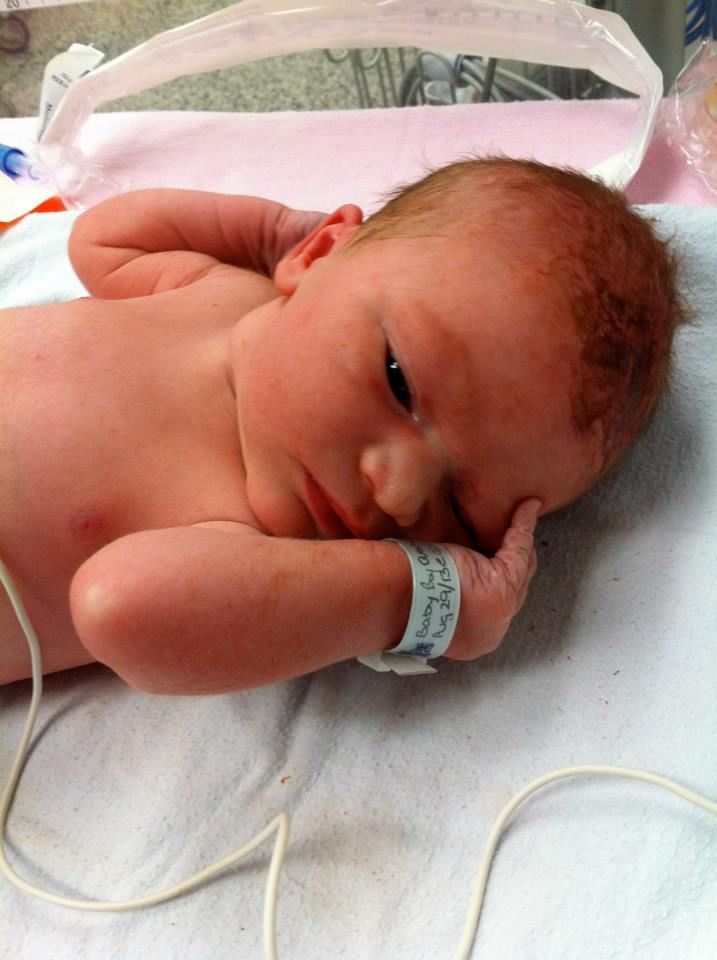 Although it was a difficult labour, the sum of the blessings in the aftermath has far outweighed what I went through. First and foremost, the experience helped me overcome a lot of fear. So many things that I worried about before Joseph's birth just seem completely irrelevant now. Knowing that God brought me and my son through the fire safely to the other side has made a lot of other fears seem very small in comparison. If you had told me in advance that I would have back labour for 30 hours and then I'd need a c-section anyways, I'd have been terribly fearful. But the wonderful thing is that you don't need grace for what's to come. You only need grace for the present moment.
So I am grateful that I went through the pain as long as I did, because it taught me (like nothing else in my life really has) to accept grace and power for the present.
I am grateful for the epidural because it taught me that it is ok to need relief in a time of trouble and distress.
And I am grateful for the c-section and for modern medicine because it is another expression of the provision of God - and it saved my son's life.
We stayed in the hospital for 3 and a half days and it was SO amazing to come home and start our new lives as a family of three. I am recovering well, and have been off my pain medication for a couple of days now. Joey is healthy and strong and has gained an average of an ounce and a half per day! My milk came in four days after his birth, and he has become a champion nurser and sleeper. He is averaging feeds every 3 hours at this point, but has done a couple of 4 or 5 hour stretches in the night which has been amazing! Getting up in the night hasn't felt like a huge deal to me, maybe because I already was getting up with heartburn and backache in the last few weeks of my pregnancy. I'd even go so far as to say that I'm sleeping better now than I was then! Joey is a chilled out baby who doesn't fuss during his alert times. He doesn't much like getting changed, but is very easily calmed afterwards :) He loves the bath and tends to fall asleep in it!
And, I may be biased, but I really think I have the cutest kid in the whole universe :)
He was so worth it. I'd do it all again.