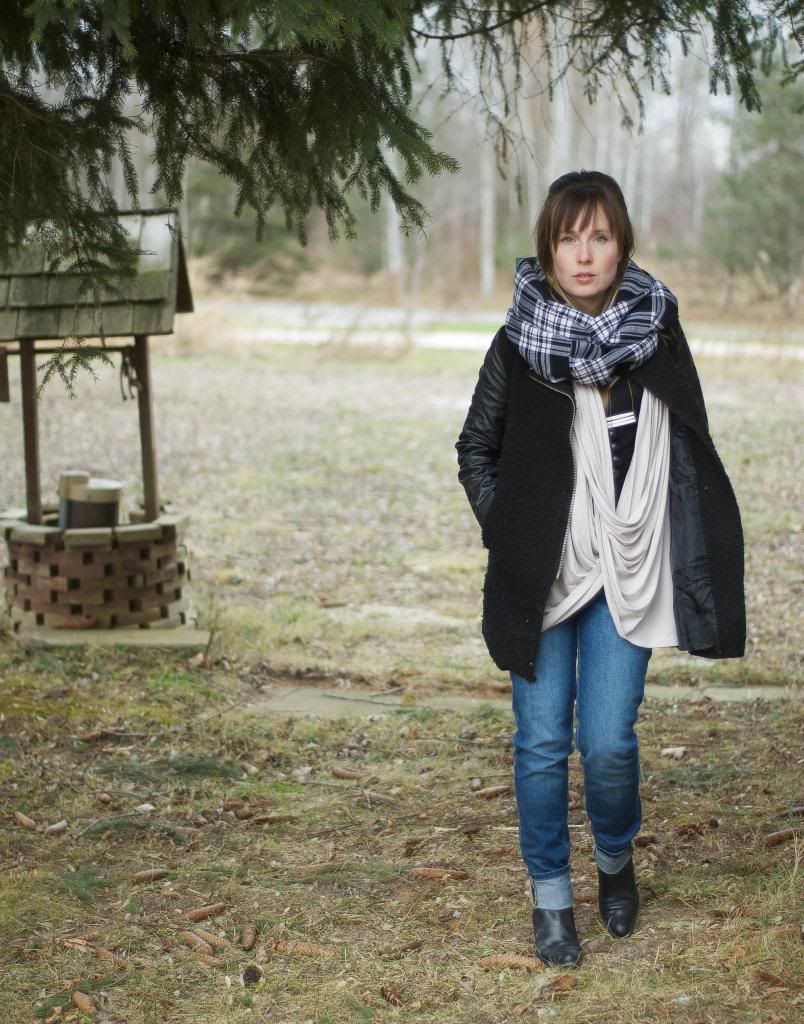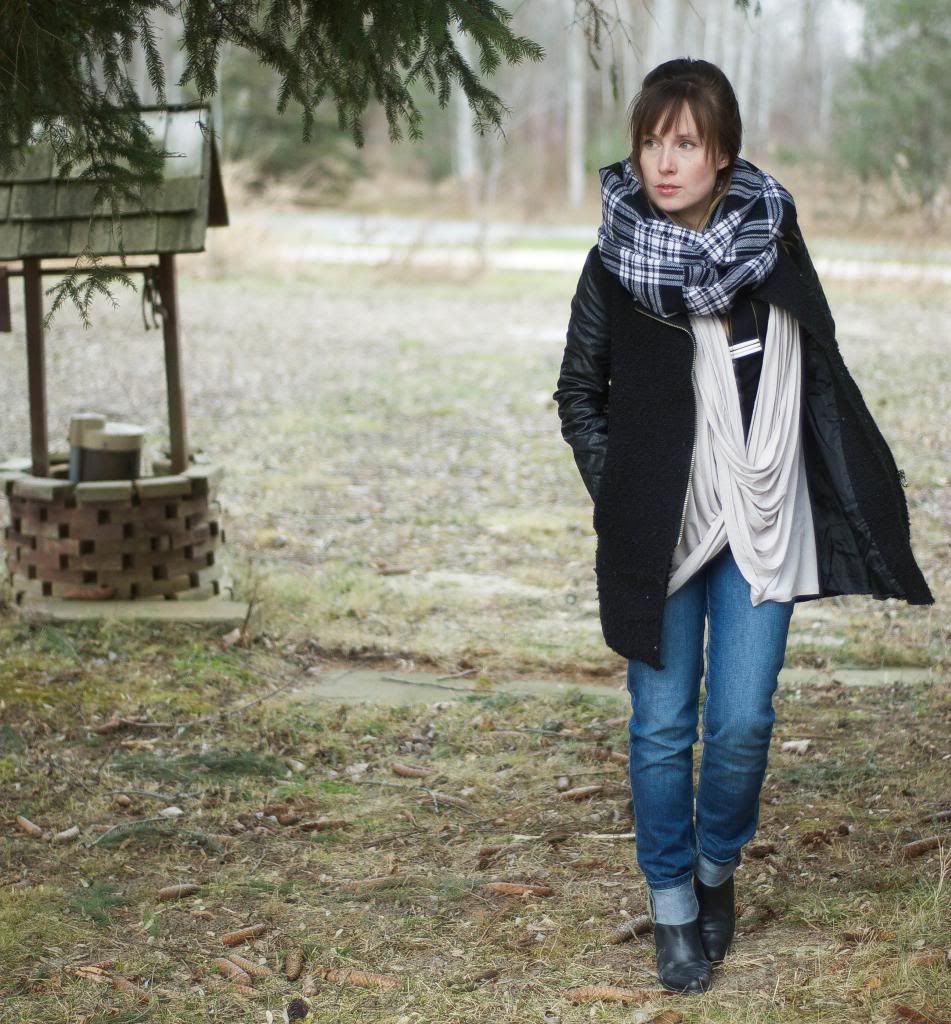 //
Jacket: eBay; Top: DKNY; Jeans: William Rast (at The Bay); Scarf: DIY; Necklaces: Jessica Wolf Designs
//
No, the snow did not magically disappear. If that were the case, I would be outside right now frolicking happily on the grass instead of sitting inside typing a blog post. These photos are from quite a while back - I just re-discovered them on my computer and realized I hadn't posted them yet. Score.
This draped top from DKNY was a steal on the sale rack and I bought one for my sister for Christmas as well. It can be worn three ways which kind of makes it even more fun.
What are y'all doing for Oscar night? Our local theatre is actually playing the awards show on the big screen, but after discussing it, Josh and I realized we would actually prefer to be on our couch in pajamas eating junk food when we watch them. Oh, the irony of judging all the celebrity dresses while lounging in sweatpants and a hoodie with a beer in hand. Way more fun than actually being there, I bet. Or at least I'll just tell myself that ;)
And from that glorious couch in my glorious pajamas, I will be tweeting with my own little Oscar commentary, if you should be so interested. Follow me
HERE
!